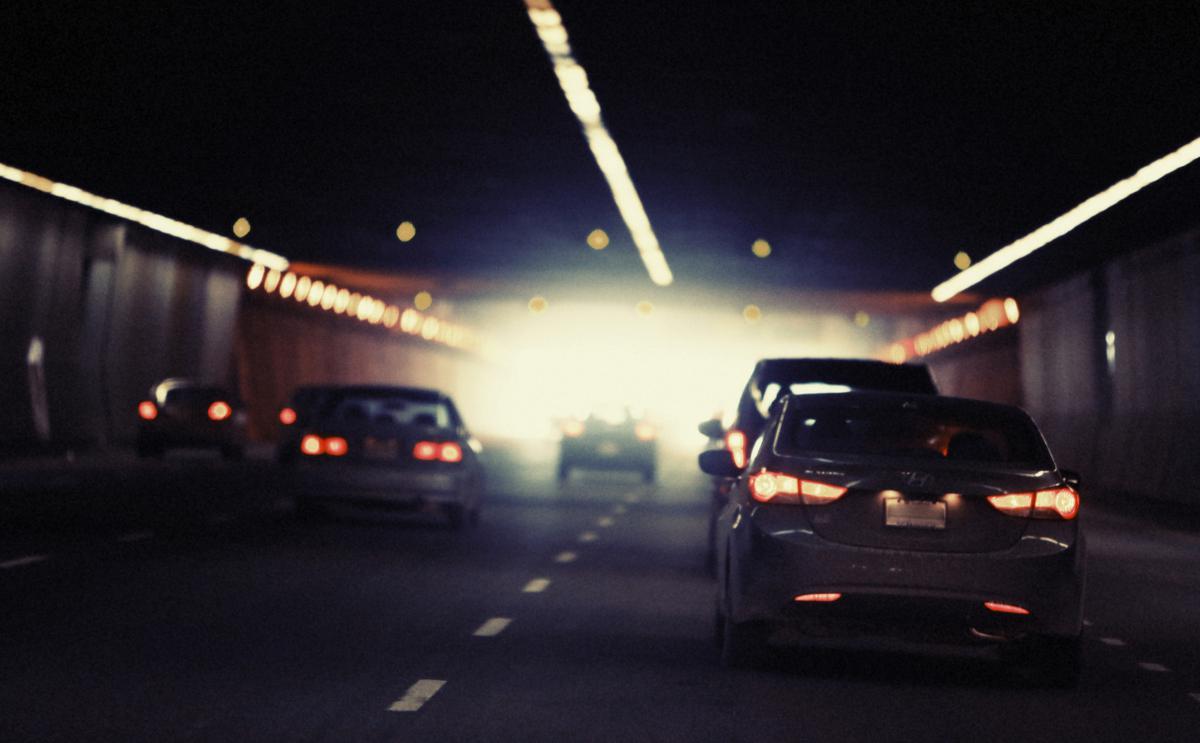 Experience has shown that road accidents taking place in tunnels may turn into disasters more easily than those happening on open road. It is, therefore, necessary to minimize the possibilities of accidents. So, when driving inside tunnels, make sure that:
You have your lights turned on.
You do not violate the electronic message signs on the lanes. These electronic message signs are placed at the entrance to the tunnel and inside it, above each lane, showing whether the lane is operational. If you realize that the lane you are driving on is not in use, you should change lanes as soon as possible.
Comply with the fixed or variable speed limits. Variable speed limits inside a tunnel show the permitted speed limit for the drivers, as determined according to traffic and prevailing conditions. If the variable speed limit sign is turned off, the speed limits prescribed by the fixed signs apply.
Keep to safe distances.
Do not change lanes without reason.
Leave at least five meters distance from the vehicle in front of you, in case you need to stop your vehicle inside the tunnel.
Switch off your engine if you have to stay inside a tunnel for an extended period of time.
In the case of a serious accident inside a tunnel, leave your vehicle and go to the nearest exist on foot.